My friend Livia's blinkies are AWESOME and she is now selling them at DSO!  She made mine and I just love them!  Thanks Livia!!
CUSTOM MADE BLINKIES & BANNERS!
Are you a designer in need of a new blinkie/banner for affordable prices?
Not a designer, but want a blinkie to link to your blog or gallery?
Then check this out: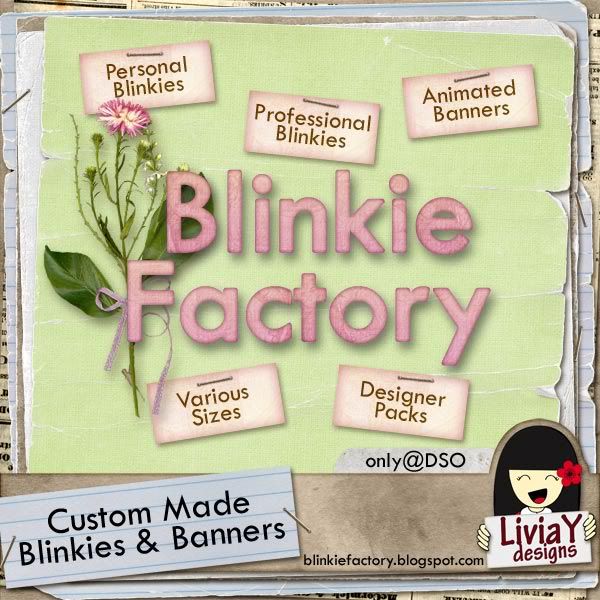 You can check the price list and some examples of her work @ the
BLINKIE FACTORY BLOG  or go straight to her  SHOP.